home learning

Hi Year 1!
This page will be updated weekly with different activities for pupils to complete during their time spent at home.
Please don't forget to share photos, comments and queries via our email. If you have any questions please contact us at year1@grafton.bardaglea.org.uk
We have some new learning and fun activities for you to do at home this week. (This is optional not compulsory)
25.05.2020 - Half Term
If you go down to the woods today!
Choose the activities you would like to complete over half term. Don't forget to upload you pictures to Weduc or email them to year1@grafton.bardaglea.org.uk
('Half Term Homework' document is attached at the bottom of the page)
Read Jack and the Beanstalk or watch this version https://www.youtube.com/watch?v=zurz-pL-uzw
| | | |
| --- | --- | --- |
| Build your own model of Jack's beanstalk. Try to use recycled materials. | Research Georgia O'Keefe and create a painting in a similar style. | Have a teddy bears picnic in your garden or a local park and write your own invitations. |
| Grow your own plant from a seed or a vegetable cut off. You could try to grow a plant from an apple seed or the end of an onion! | Design and make your own world above the clouds (you could use Jack and the beanstalk to help you). | Make a bug hotel for your garden or for a local park. |
| Go for a walk and see how many different plants you can find (take photos) and research their names when you get home. | Make up a song or a poem about plants. | What town or city does your family come from? Can you tell us a bit about it? |
| Draw a picture of a plant and label the different parts. | Write a story set in an enchanted forest. | Make a wanted poster for the giant and use adjectives to describe him. |
18.5.2020​​​​​
Literacy
This week our activities are going to focus on the traditional tale Rapunzel

Lesson 1
Rapunzel is a traditional tale. It was written a very long time ago and is still enjoyed in present day.
Are you familiar with this story?
Do you know what happens?
Do you know any other traditional tales?
What are your favourite tales?
What similarities and differences do you notice between the tales?
Watch the story:
https://www.youtube.com/watch?v=Xd97k149tvo
What was your favourite part?
What was you least favourite part?
Can you write about your favourite traditional tale?
Why do you like it?
What happens in the story?
Do you know any films based on this story?
Do you know who this character is?
What is the name of the film?
If you have access to the film watch the film and compare it to the traditional story.
Lesson 2
Watch the story again. If you have this book at home; ask an adult to read with you.
Can you retell the story?
What happens in the beginning, middle and end?
Can you make a story map like we have done in class?

Lesson 3
Using your story to help you, can you think of any changes you would make to the story?
Instead of the witch who might the baddy be?
Who else could save Rapunzel?
Instead of a tower, where else might Rapunzel be?
Can you pick a section of the story to change it?
Have a go at writing an alternative version of the story.
Lesson 4
Look at the image.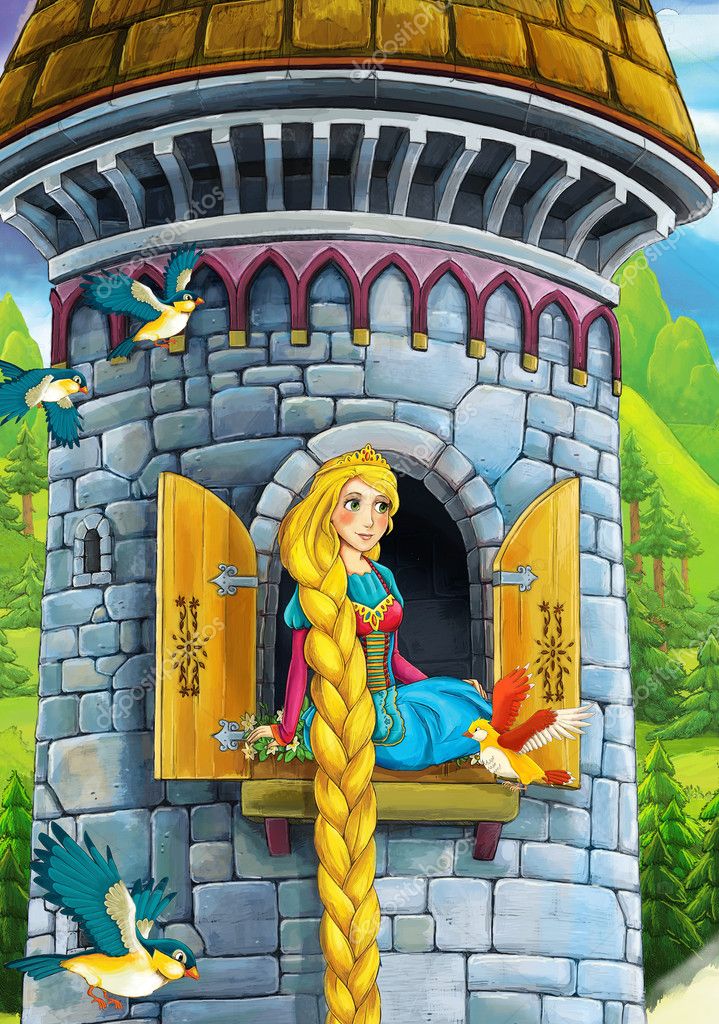 What can you see in the picture?
What might Rapunzel be thinking?
What might the birds be thinking?
Can you draw your own thought bubble and write what Rapunzel is thinking?
Can you make a thought bubble for the birds?
Pick a different part of the story and make another thought bubble.
Could you make one for the Prince? The witch?
What is the difference between a speech bubble and a thought bubble?
(a speech bubble shows what the character is saying, a thought bubble shows what the character is thinking)
Lesson 5
In traditional tales there is usually a hero.
Who is the hero in Rapunzel?
What did he do?
Who is your hero?
Why are they special?
Can you write about your hero and use the conjunction because the explain your answer.
An example of this could be:
My hero is my mum because she takes care of me. She cuddles me when I'm sad and always makes my favourite food.
You could write about other heroes in your life.
You could write about NHS heroes and share this on Weduc.
Why are they heroes?
What are they doing?
Share your work with us at year1@grafton.bardaglea.org.uk

Maths
Numbers to 50
Lesson 1
Practice counting to 50 in ones, forwards and backwards.
Choose any number up to 50. Can you make it? How many different numbers can you make?
You could use sticks, pencils or spaghetti for the tens and pebbles, pennies or buttons for the ones.
Ask your adult to make a number and see if you can guess what it is.
Lesson 2
Can you figure out the missing numbers? Counting along in ones or counting down in tens might help.
(Complete the worksheet in the Maths document at the bottom of the page)
Lesson 3
The number 34 is made up of 3 tens and 4 ones. You could write it like this:
34 = 30 + 4
Write a similar number sentence for the following numbers.
26, 48, 50, 33, 17, 21, 42, 36, 14, 19
Lesson 4 and 5
Practice counting in steps of 2 and 5 up to 50.
(Complete the questions in the Maths document at the bottom of the page)
Challenge:
Play the 'guess my number game' with a grown up.
I'm thinking of a number with 3 tens.
It's an odd number.
It's more than 35 but less than 39.
What is it?
I'm thinking of a number with 1 ten.
It's an even number.
Half of my number is 6.
What is it?
Can you make some of your own up?
Science
We are going to learn more about birds.
First, click on this link to learn all about some of the common birds we find in this country.
https://www.rspb.org.uk/fun-and-learning/for-kids/facts-about-nature/facts-about-birds/
Next you can draw a picture of your favourite bird and label it.
Here is some key vocabulary you might need.
beak, bill, webbed feet, feathers, head, body, eyes, ears, wings
Now write a comparison about your body and a bird's body. How are you similar to a bird? How are you different?
You can become a bird spotter!
The next time you are in your garden or at the park use the Spot it! sheet on the next page and see which birds you can find. You can also look out for squirrels and rabbits which are mammals.
Music
Rapunzel went into the forest. What things did she see?
Listen to the song below and learn about all of the animals and insects that live in British woodlands.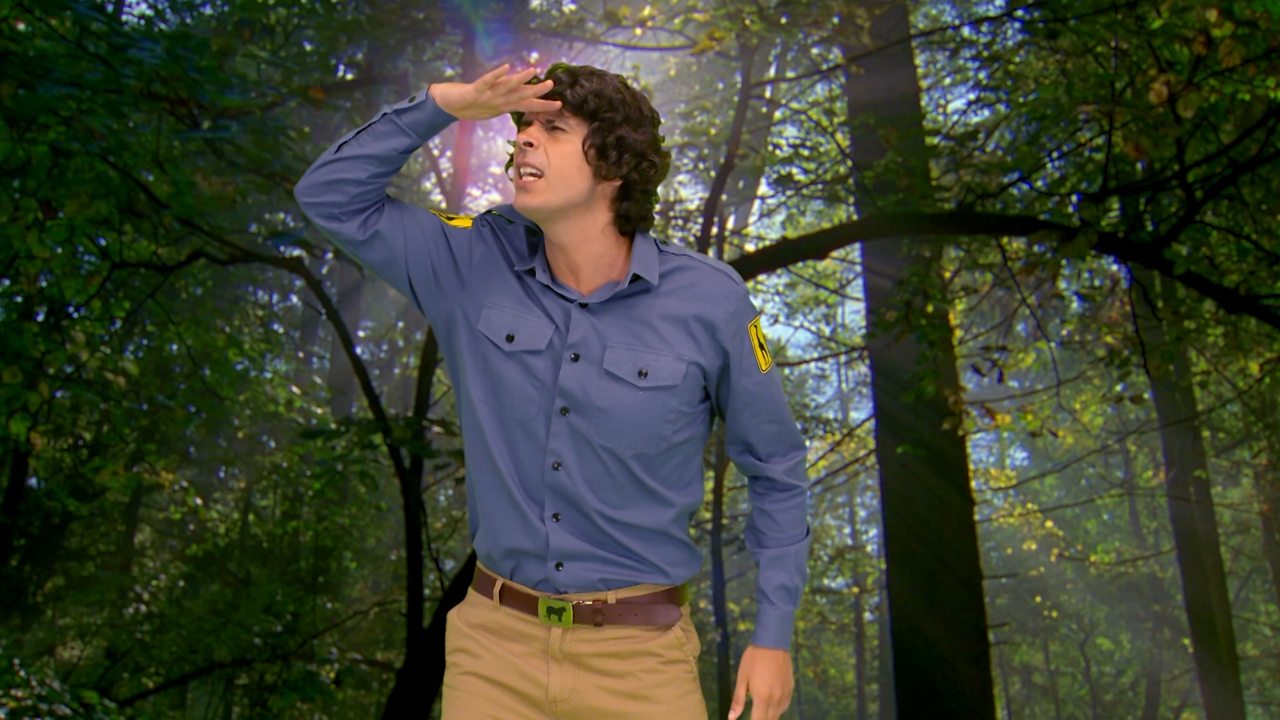 What woodland animals can you see?
Can you tell someone something new that you know about badgers or owls?
Can you join in with the song? Can you make up your own actions to this song? Maybe you could get your adult to film you and send it to year1@grafton.bardaglea.org.uk
Art
In the story, Rapunzel explored the forest. Have you ever been to a forest or a local woodland?
Think about a time you have been?
What did you see?
Did you see any woodland animals e.g. rabbits, squirrels or hedgehogs? Could you hear the birds singing?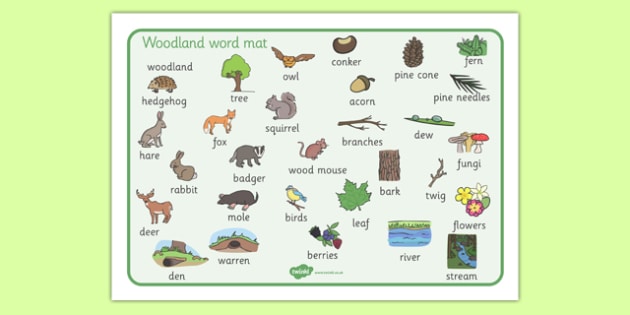 Watch this short clip to find out more about woodlands and the animals that live there.
https://www.bbc.co.uk/bitesize/topics/zx882hv/articles/zc42xnb
You can also listen to the song we will be learning in Music.
https://www.bbc.co.uk/teach/bring-the-noise/andys-raps-woodland/zk68382
Activities
Take a look at pictures or photographs of different woodland animals. Can you draw or paint a picture of your favourite woodland animal?
Can you make 3-D junk models of different woodland creatures e.g. foxes, badgers, birds, squirrels and owls? Things like egg cartons, milk cartons, toilet and kitchen rolls are good to use.
We look forward to seeing what you come up with. You can email photos to year1@grafton.bardaglea.org.uk to show us what you've done.

Mindfulness
Outside in the Woods!
Click on the link above and join in with the forest-related yoga and relaxation activities.
In this episode, Jaime goes to the woods and visits The Fairy Way.
1. Tree Pose - Join Jaime for another kids yoga pose. This one's a real favourite - Tree Pose! Tree Pose is great for stretching our sides and practising our balance - as well as strengthening our back and legs.
2. Stella the Stick Insect - A Cosmic Kids Yoga Adventure! A fun yoga story about being completely YOU!
3. Magic Treehouse Guided Relaxation for Kids - In this guided relaxation, we discover a magical place at the top of the garden where we feel safe and happy.
Phonics
Scroll down to the bottom of the page to find this week's Phonics task. It has been saved in a word document.

RE



Story time!
Physical Education
Daily PE sessions on YouTube with Joe Wicks. Joe Wicks is doing a daily workout at 9am each morning - it is important to try to keep physically active - please see the following link https://www.youtube.com/channel/UCAxW1XT0iEJo0TYlRfn6rYQ
There are some great yoga workouts too on Youtube by Cosmic Kids Yoga:
Tobias ( Y5 Rowan class) and Josiah ( y1 Badger class) made a quiz for everyone and would love for you to play along.

Below are some really useful websites that will help support your
child's learning at home. These are updated regularly so do check in!
Maths
You will find activity ideas to develop children's knowledge of number, shape, space and measures.
https://www.funbrain.com/math-zone
BBC bitesize are uploading daily content to support home learning -
https://www.bbc.co.uk/bitesize/primary

Literacy
www.phonicsplay.co.uk - username: march20 password: home
www.phonicsplaycomics.co.uk - A great free resource for reading across the phonics phases on all levels in a fun comic style.
https://www.phonicsbloom.com/uk/game/list/phonics-games-phase-3
https://www.phonicsbloom.com/uk/game/list/phonics-games-phase-4
https://www.phonicsbloom.com/uk/game/list/phonics-games-phase-5
https://www.phonicsbloom.com/uk/game/list/phonics-games-phase-6

Art
Useful websites
Art activities: https://www.tate.org.uk/kids
Videos : https://www.bbc.co.uk/bitesize/subjects/zyg4d2p

Science
https://www.science-sparks.com/wp-content/uploads/2016/01/ScienceforEYFSPDF.compressed.pdf
Check out the above link for some great investigative and fun Science activities for children, you could start with Ice Painting below.
Ice Painting!
Equipment: baking tray; water based paints; kitchen roll; paper; water; paintbrush, felt tips.
How to: freeze water in a baking tray so you have a sheet of ice; paint on the surface of the ice; place paper on top and press down gently, rubbing all over; leave your paper to dry; once the paper is dry, use felt tips to decorate your ice paint picture.
TOP TIP: if you wipe the remaining paint off the ice each time, you can paint again and create another ice painting. (This reduces how many you need if you are working with a group of children.)
Taking it further: How does this ice feel to start with? Is it sticky? Is it easier to paint on once the ice starts to melt? How does it feel when using the paintbrush? Can you experiment with different types of paper? Does normal paper absorb more paint than tracing paper?
What's inside my body?
Equipment: materials; large sheet of paper; felt tip pens; cardboard, scissors; play-dough.
How to: children lie on the large piece of paper and draw around their body; using felt-tips pens, then can draw and label different parts of the body OR add these on cut out cardboard OR using playdough they can create them.
Taking it further: depending on the age of the children, they could draw/label/create the skeleton, the digestive system or the main organs of the body.
Interested in Space? Then take a look at - https://wowscience.co.uk/resource/space-station-live/
What does the planet Earth look like from Space? You can find out by watching the live feed of a camera mounted on the international space station! Maybe an adult can help explain what you are seeing!